Our knowledgeable staff are passionate about providing families guidance and support during the funeral planning process and well after the funeral. Together, we can honor your loved one's life while beginning your grief journey.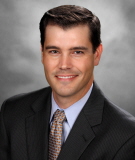 Stephen A. Williams CFSP
President and Supervisor
steve@osborne-williams.com
Steve is a graduate of Greenville High School and earned his bachelor's degree from Clarion University of Pennsylvania. He went on to earn a degree in funeral directing and embalming from the Pittsburgh Institute of Mortuary Science.
He is a member of the Greenville Area Chamber of Commerce, where he served on the board for several years, including past president, as well as receiving both the Business of the Year award and the Business Person of the year award. He is also a long time member of the Greenville Rotary Club, serving as past treasurer and past president.
Professionally, Steve maintains an active role in his memberships with the National, Pennsylvania and Erie/Crawford County Funeral Director's Associations, of which he will serve as president in 2020. He is a past board member, and past president, of the Western Pennsylvania Funeral Director's Association.
In 2001, he volunteered for two weeks at the New York City Office of Chief Medical Examiner following the terrorist's attacks on the World Trade Center. His role was to help with the identification and release of remains to local funeral homes in New York City.
Steve has also earned the designation of Certified Funeral Service Practitioner (CFSP), which distinguishes those who offer more than what is expected of them. The CFSP designation is the highest professional designation you can achieve in funeral service. When you see the CFSP credential next to a name, you know right away that you are working with a highly self-motivated person with a driven desire to learn, grow and achieve.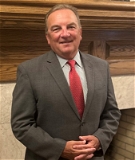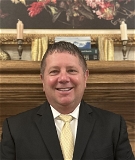 Annese Varner Bayless
Funeral Director
staff@osborne-williams.com
Annese Varner Bayless is from Sligo, PA, Clarion Coumty; and moved to Mercer County in 2004. She is a graduate of Union High School, Rimersburg, PA and received her B.A. in Sociology/Criminal Justice from Bloomsburg University of PA. She continued her education at Cincinnati College of Mortuary Science where she earned her Associate of Mortuary Science and her Bachelor of Mortuary Science degrees. She is a licensed Pennsylvania funeral director with over 25 years of experience in the funeral industry.
In her spare time, Annese enjoys making crafts and photography. She is married to Sean Bayless and they reside in Greenville with their four children; Gage, Beau, Cole, & Ava.